The Week's Best, for the week of 7-19-10 to 7-25-10
I think this week has been the hardest I've had, in terms of putting this list together. Despite some fairly big releases (including a few by Bendis, who normally wins whenever he has a book out), none of this week's books really moved me at all. But, I shall do my best...
The Weel's Worst Comic Book
-
Lady Deadpool One-Shot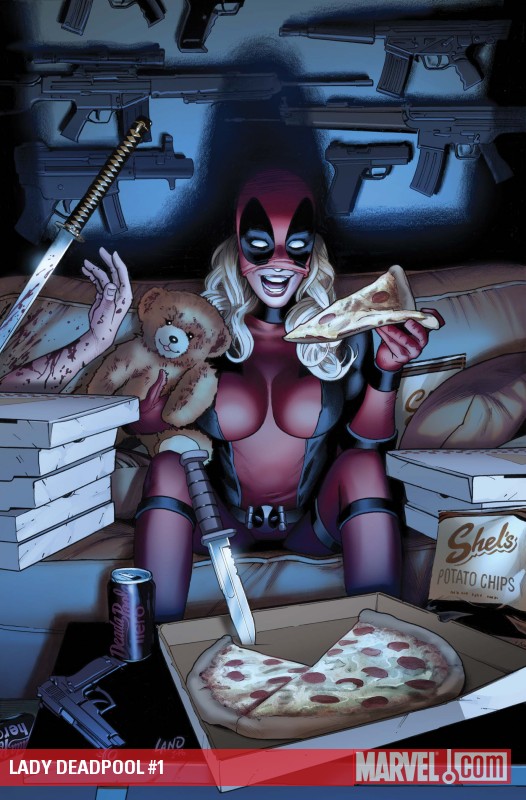 Ah, the ruination of Deadpool continues. Aside from the four titles starring Deadpool that came out this month, there's this mess of a one-shot starring a female version of Deadpool that is absolutely ridiculous, with atrocious art that is only surpassed by it's horrendous writing and plotting. I miss the days when Deadpool was handled well as a character and written brilliantly... so, basically, I miss Fabian Nicieza.
The Week's Best Comic Book Runner-Up
-
Angelus #4
Ron Marz has pretty much been the head "farmer" in the Top Cow Universe for a few years now, and his world-building continues with this
Witchblade
spin-off that continues to tell the story of Dani Baptiste, her girlfriend Finch, the Angelus Warriors, the Thirteen Artifacts, and the Darkness himself, Jackie Estacado. All that and beautifully rendered art by Stjepan Sejic, and this book is a definite winner.
The Week's Best Comic Book Winner
-
DV8 - Gods and Monsters#4
Have you ever wondered what would happen if a super-powered team comprised of people who were... morally dubious, to say the least... was dropped onto a planet whose natives were prehistoric? If you're anything like me, you probably have, and if you're anything like me, you'll absolutely love the job Brian Wood and Rebekah Isaacs are doing on this book. I can't say enough about how awesome this series is, so I won't bother trying. Just check it out, you won't be disappointed.